Chrome carbide wear plate
Caster Chrome carbide wear plate is high chrome carbide weld overlay plate(we can weld on both sides: overlay+base plate+overlay). We also produce CCO pipe.
It gains its wear-resistant properties from chrome carbide, embedded in a stable matrix. Their balanced formulation and excellent price-performance ratio make our composite wear plates the standard solution for a wide range of wear problems.
We also offer Fabrication Services(cutting, drilling, countersunk holes, stud welding) for the creation of all kinds of wear liners.
Considering the long lifespan and less down time, it's cost effective solution when compared to traditional abrasion-resistant steels like hardox.

Perfect for abrasion, fretting, and

particle erosion e.g. coal, cement, ore, steel... also for high temperature applications (up to 600°C).

Can withstand mild to moderate impact abrasion resistance.

Low maintenance and easy installation.

The

hairline cracks on the

overlay surface of CCO plate is perfectly normal occurrence

. It will not compromise the wear resistance property, it even enhance the plate impact absorb ability

.
Fabrication advise:
Cutting – Recommend plasma burning and water jet.

Welding – Our CCO overlay plate can be welded together, if you want extra large plate.

Bending – Easy to bend to shape, we bend some CCO plates to make large tubes

.
Pricing & Availability:
please contact us
Quality warranty:
If the quality doesn't match your expectation, you can always ask for refund or replacements.
You're welcome to visit us for inspection purpose. Being honest is what keep our business humming.
We also produce Smooth Surface Wear Plate:
Advantage of smooth surface: less friction. disadvantage: hard to fabricate.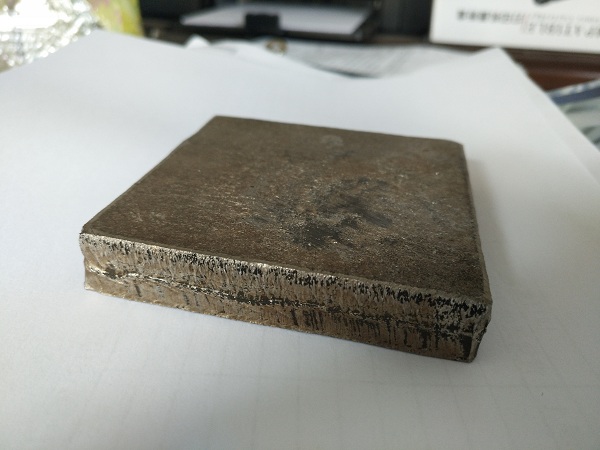 Technical Specifications & Chemical Composition:
Product Name




Chrome carbide wear plate




HS Code




8474900000

Brand




Caster (Chinese pinyin initial: KST)

Base Plate




Q235B/SS400




Hardfacing layer




Chromium carbide overlay, weld overlay




Chemical Composition




C(%): 3.0-5.0, Cr(%): 22-27, Mn(%): 2.0-3.0, B(%): 0.7-1.0

Chrome content can be even higher like 30% or 32%, but the cost will increase accordingly.




Microstructure




The carbide (Cr7C3) volume fraction on the microstructure is above 50%.




Hardness




HRC58-62




Surface Treatment




Overlay, Hardfacing, cladding, coated.




Technique




Hardfacing, open arc welding, submerged arc welding.




Wear Resistance




High wear resistance, 30 times higher than low carbon steel and 12 times than heat treated steel.




Impact Resistance




Medium.




Flatness tolerance




±3mm/m.




Thickness tolerance




Uniform overlay thickness, with tolerance within

±

0.5mm.




Main Thicknesses




3+3

3 on 5, 4 on 6, 5 on 6, 6 on 6.

4 on 8, 5 on 8, 6 on 8, 7 on 8, 8 on 8.

4 on 10, 5 on 10, 6 on 10, 7 on 10, 8 on 10, 9 on 10, 10 on 10.

4 on 12, 5 on 12, 6 on 12, 7 on 12, 8 on 12, 9 on 12, 10 on 12, 11 on 12, 12 on 12.

4 on 14, 5 on 14, 6 on 14, 7 on 14, 8 on 14, 9 on 14, 10 on 14, 11 on 14, 12 on 14, 13 on 14, 14 on 14.

6 on 20, 8 on 20, 10 on 20……

Customized.

Plate Size




Standard chromium carbide overlay wear plate size:

1400*3400mm

, this is the maximal size. If you want something larger, we can weld 2 plates together. And in the standard size, the plate is cheapest, because there's no cutting and other costs.




Place of Origin




China.




Application




grinding mill liner, hopper liner, silo liner, chute liner, chute lining, crusher liner, etc.
Performance comparison:
| | | | | | | |
| --- | --- | --- | --- | --- | --- | --- |
| Item | Hardness(HRC) | Max service temperature | Abrasion | Impact | Processibility | Service life |
| Steel plate | 35-55 | Low | ★ | ★ | ★★ | ★ |
| Hardox | 37-57 | 600 | ★★ | ★★ | ★★★ | ★★ |
| NM | 33-42 | 600 | ★★ | ★★ | ★★★ | ★★ |
| Caster wear plate | 58-62 | 600 | ★★★ | ★★★ | ★★ | ★★★★ |
Product display of our chromium carbide wear plate: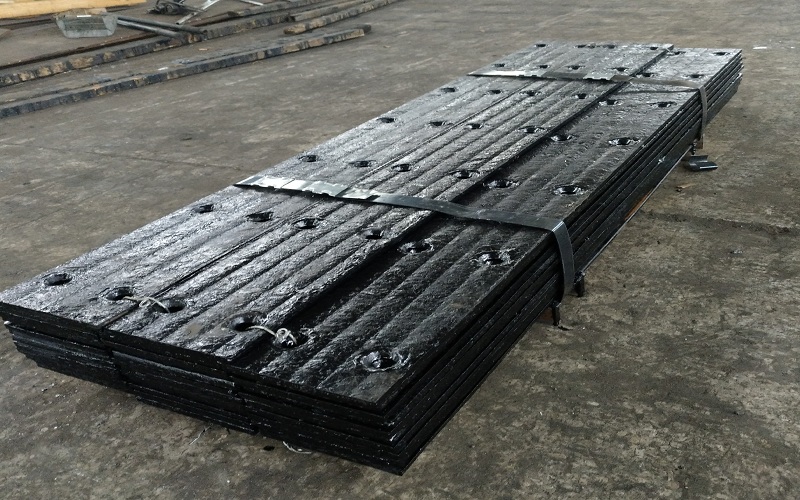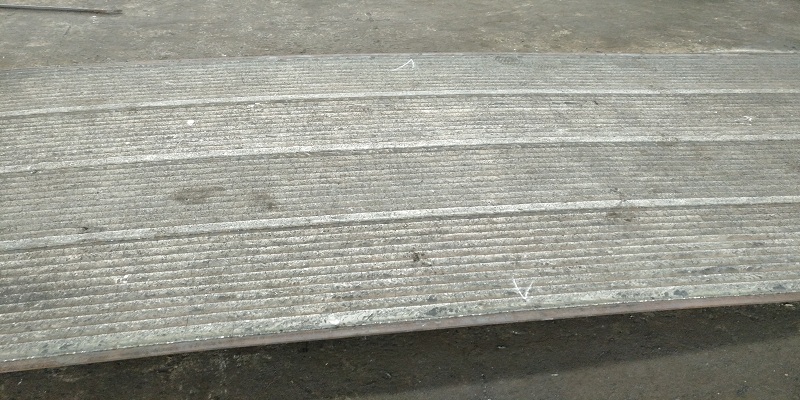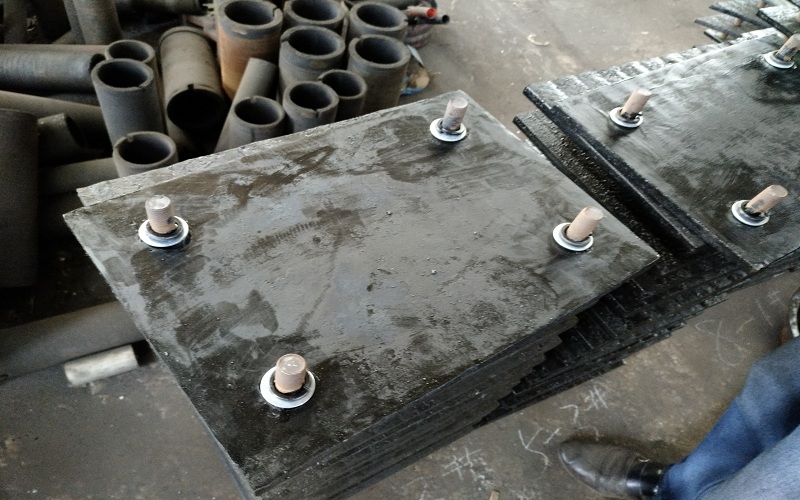 Pictures of chromium carbide wear plate manufacturing process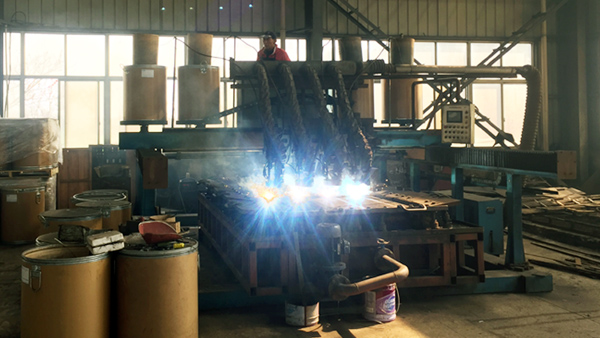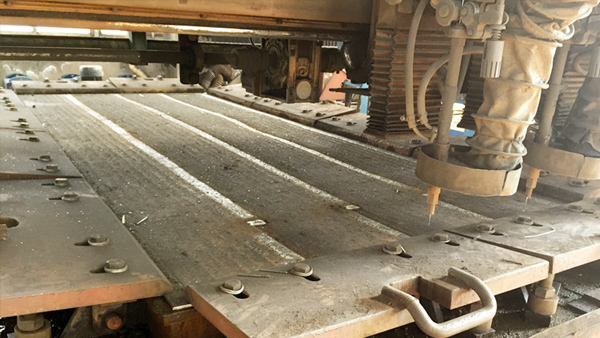 Field application: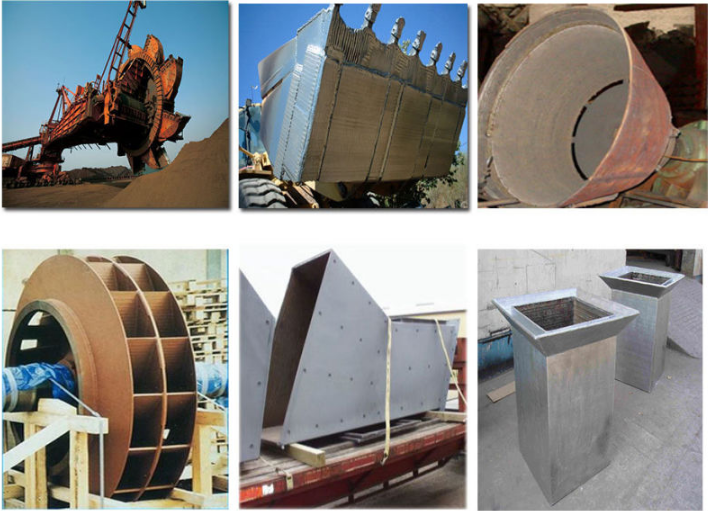 Quality inspection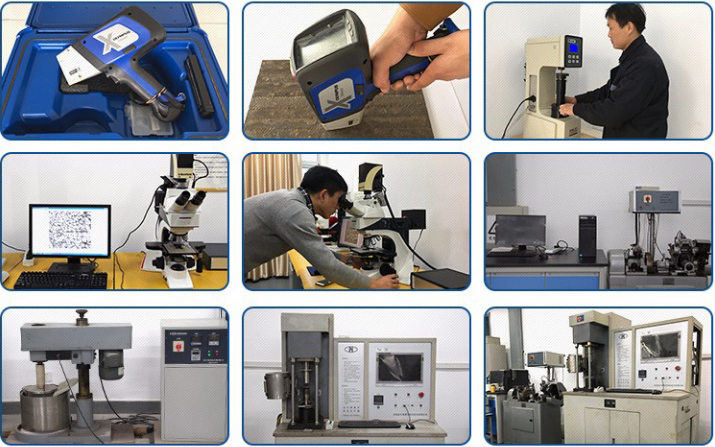 Packaging & Shipping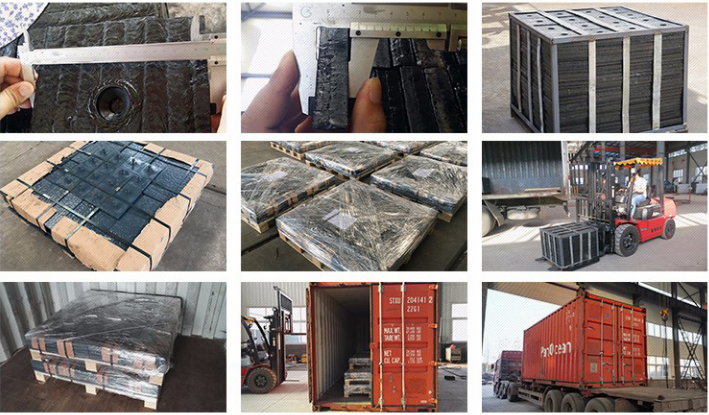 Packaging: Steel pallet, Non fumigation pallets,Customized
Packaging Size: 1.4*3.4, 1.4*.3.0, customized.
Delivery Detail: Generally it is 5-10 days, it is according to quantity.
Industry application of chromium carbide overlay plate and wear lining
Cement industry
The cement industry has provided our biggest customer base since our founding. the severe abrasion experienced in cement mills, chutes and hoppers, gives the industry a serious need for equipment protections. Our chromium carbide overlay wear plate/lining provide the best solutions in the world for cement mill rollers of all types.
Mining industry
Face it, no matter what minerals you are mining, there is no escaping the abrasion experienced by mining equipment. not only can we reduce equipment damage to hopper and chutes, but our chromium carbide overlay wear plate lining can significantly extend the life of dump trucks, excavating equipment, and transport equipment.
Coal power industry
the reliable movement of coal is crucial to the coal power industry. when chutes and hoppers need to be replaced, the replacement and repair service costs are expensive, and the downtime can hurt the bottom line. reduce the down time, and extend the life of your equipment with solutions from CASTER chromium carbide overlay wear plate.
Steel industry
the steel industry experiences great wear and tear on its equipment that transports raw ore into its processing areas, CASTRT chromium carbide overlay wear plate protection on chutes and hoppers reduces down time and replacement costs.
Construction Equipment
Wear resistant steel plate(abrasion resistant steel plate) for the protection of the active surfaces of many types of construction equipment. Companies that use dump trucks, bulldozers, and other vehicles used in the construction industry are also our customers.
Other industries
the chromium carbide overlay, hardfacing,or protective cladding services provided by our company can extend the service life of equipment used in many other industries, where heavy equipment experiences wear and abrasion. any industry using hoppers and chutes can benefit from the protection of our chromium carbide overlay wear plate.
After sales
Our company has a professional after-sales service team, with many years of experience not only on hardfacing products and applications, but also on the operation of application equipment. We are able to quickly solve customer's problems.If there are any quality problems, the responsible person will provide reasonable solutions within 12 hours after being notified.